After missing out on our dream overlanding vehicle two times in a row, we decided that we wouldn't miss our third chance.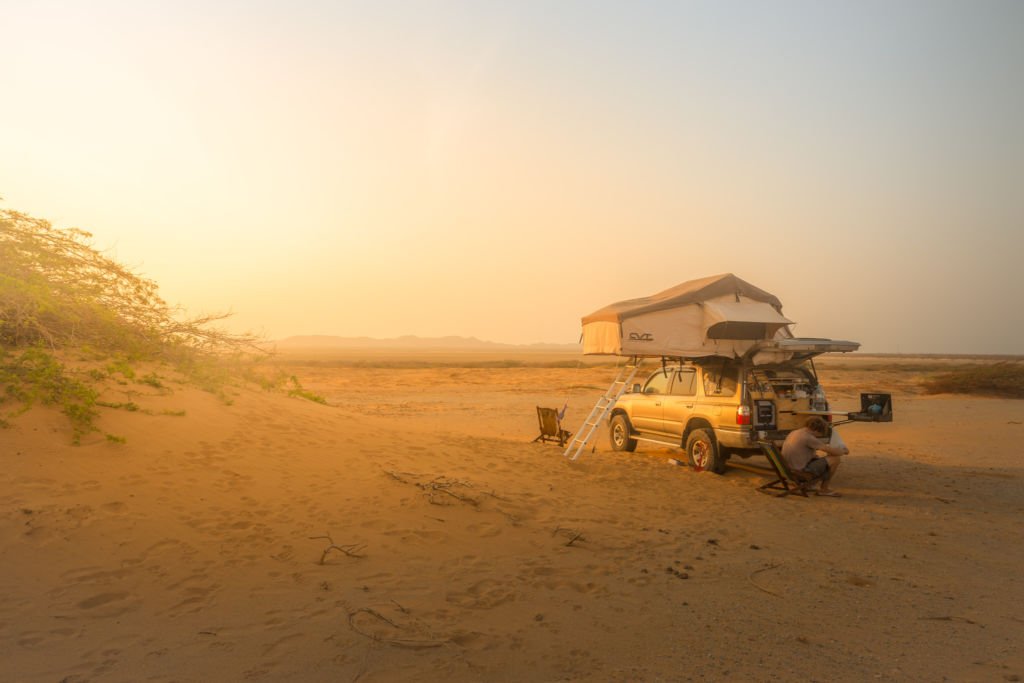 There was that one time we spent three years living in a Toyota 4Runner. As a result of that—and all the time we had spent talking to other travellers about their rigs—we had a fairly good idea of some of the features we were looking for in an overland travel vehicle.
Something with indoor space that isn't a tent
Something with a bit of retro charm
Something Toyota
We began keeping an eye on the listings on TradeMe* hoping to spot our perfect vehicle.
* (Overseas readers: TradeMe is the Kiwi version of eBay)
Then one day, there it was—our perfect vehicle: A 1976 Land Cruiser. It even had a a name: Smoke Chaser.
Smoke Chaser had spent 30 years as a member of the New Zealand Fire Service. The last few years tucked away in the quiet town of Hannah's Clearing, about 20km South of Haast at the bottom of the West Coast. Pretty much as far away as you can get from anywhere in NZ without leaving the road.
But somehow, he had found his way to a vehicle auctioneer, just a few minutes from our home. It was too good to be true!
When we arrived at the auctioneers, we ignored the neighbouring, luxurious truck camper that was all geared up and ready to go. We had eyes only for the far less practical Land Cruiser dwarfed by the side of the hulking adventure rig.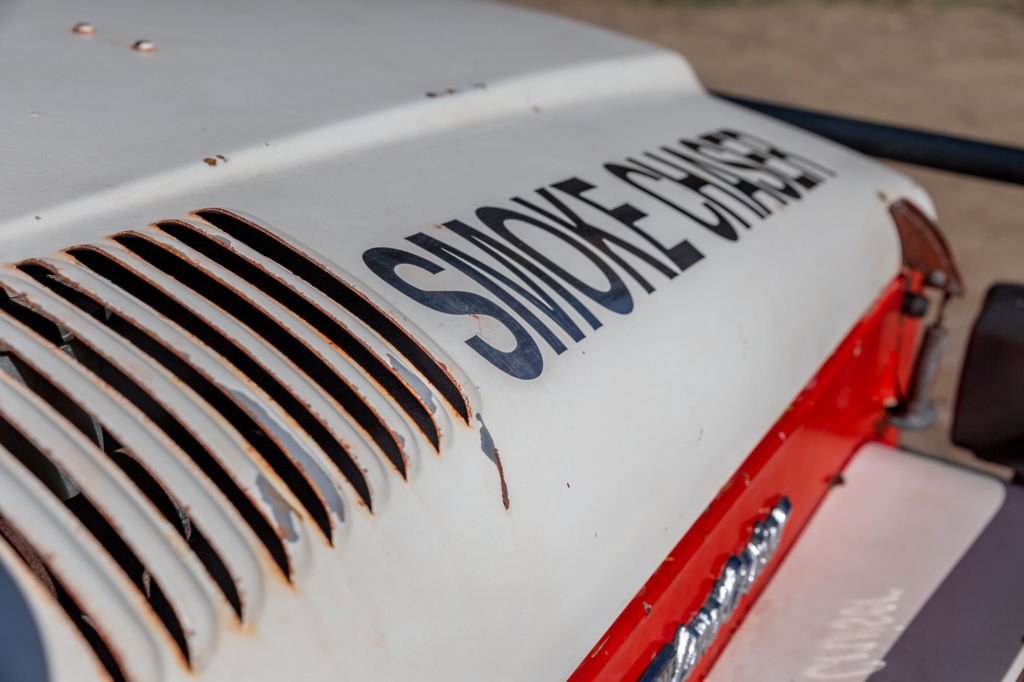 Smoke chaser was both old and new. The exterior showing signs age, older than both of us, he was still looking resplendent in his faded red and white Fire Service livery, despite—or perhaps because of— a speckled patina of rust.
The interior, sparse as it was was surprisingly immaculate. Reflecting that this was a vehicle that even as a workhorse, had spent most of his life in the stables.
As the auction drew to a close the bidding became a frenzied to and fro. We had freed up all the money we could afford—plus a little bit more—in the hopes of winning the bid. Soon it was down to just us and one other, bouncing bids backwards and forwards, we kept hoping each bid would be the last. But it climbed higher and higher. Our resolve wavered as our reserves dwindled. We stopped short of bidding every last cent we had.
As soon as the auction closed we questioned whether we had done the right thing. A vehicle like this only comes up once in a lifetime… and we had let it go.
We continued our search for the right vehicle. Nothing else measured up to the fabled Smoke Chaser, the one that got away. So we started to move on.
We planned local adventures, bought tickets to Peru for a short overseas trip. We stopped looking online for our next adventure rig.
Almost a year after missing the auction, the topic of the auction was still a sore point. We discussed the elusive Land Cruiser for the first time in months. An absent minded online search took us by surprise. Smoke Chaser was up for auction again.
We had a few days to prepare, we sold things, we borrowed money, and we agreed that this was a better spend than a short trip to Peru. As the online auction drew to a close we again found ourselves caught in a bidding war with one other bidder. We far surpassed our self-imposed limit and the other bidder just kept going, with pockets far deeper than ours.
That was it, we'd missed again. No way we'd get a third chance.
Except two days later, when a fixed price offer came through. The auction winner had apparently been struck by regret. Apparently not everyone wants to risk bankruptcy to buy a rusty 1976 Land Cruiser. How odd?
Of course, it was a serious decision we had to make, spend all our savings on a rusty, crusty old truck. A truck that wasn't even in the same island as us any more. There were lots of pros and cons to weigh. It was a big financial decision…
…sometimes it's best to not think things through.
Within minutes we'd accepted the offer, and begun making arrangements were made to relocate Smoke Chaser back to Christchurch after his brief stint in the North Island
…of course, we were now flat broke and had to cancel the planned Peru trip, but hey, that could all wait while we work on our new adventure rig… once we've saved up a bit of money for the modifications.
Meet Smoke Chaser: